Allos Technologies is proud to sponsor and maintain several projects. This page will serve as a catalog to list some of the higher impact projects.
Srchub is an open source fork of a source code management software called indefero. It provides free source code hosting for the following source code systems: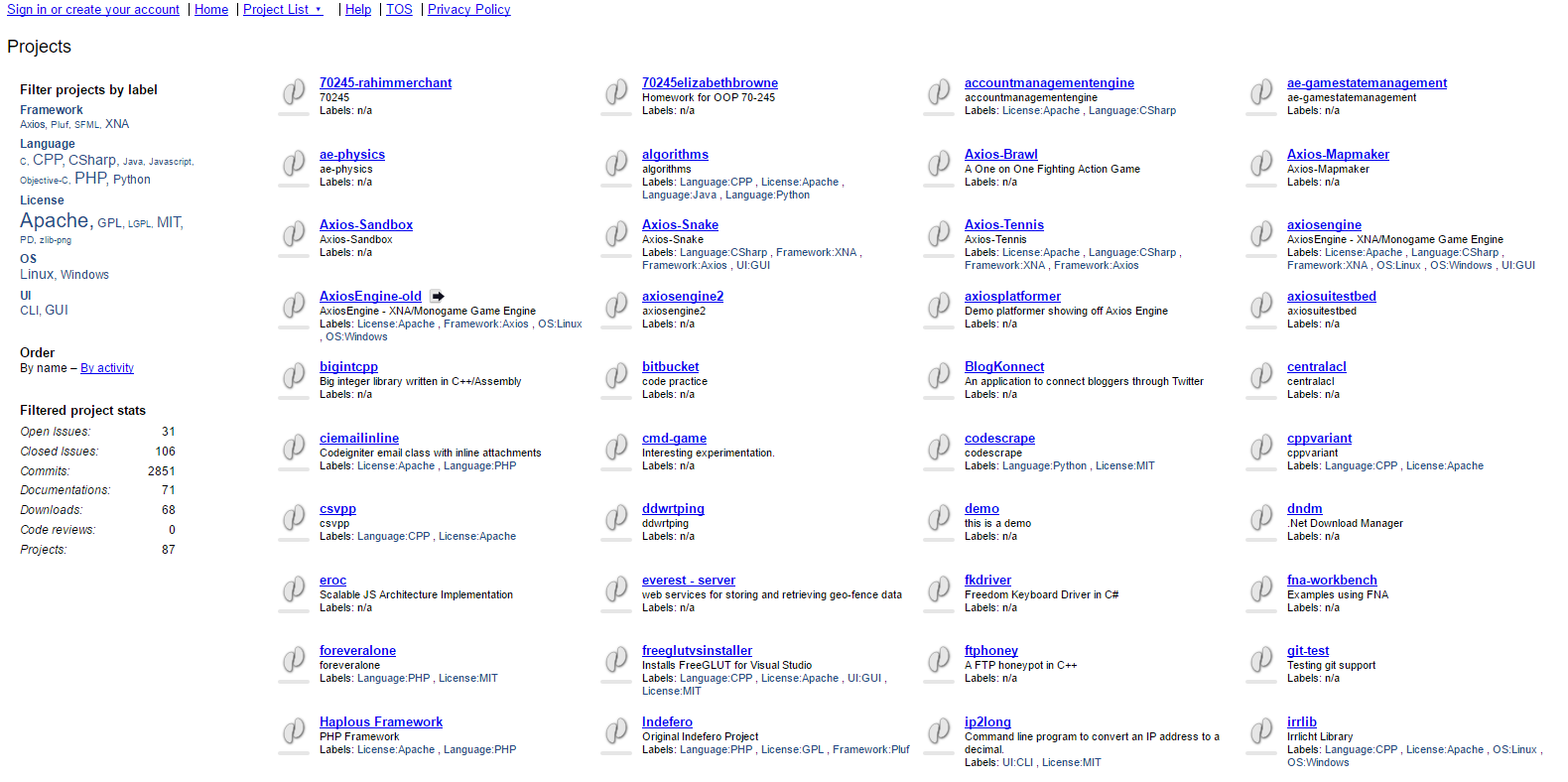 pixelad.io is a place for you to purchase permanent advertising – starting at $1/pixel!